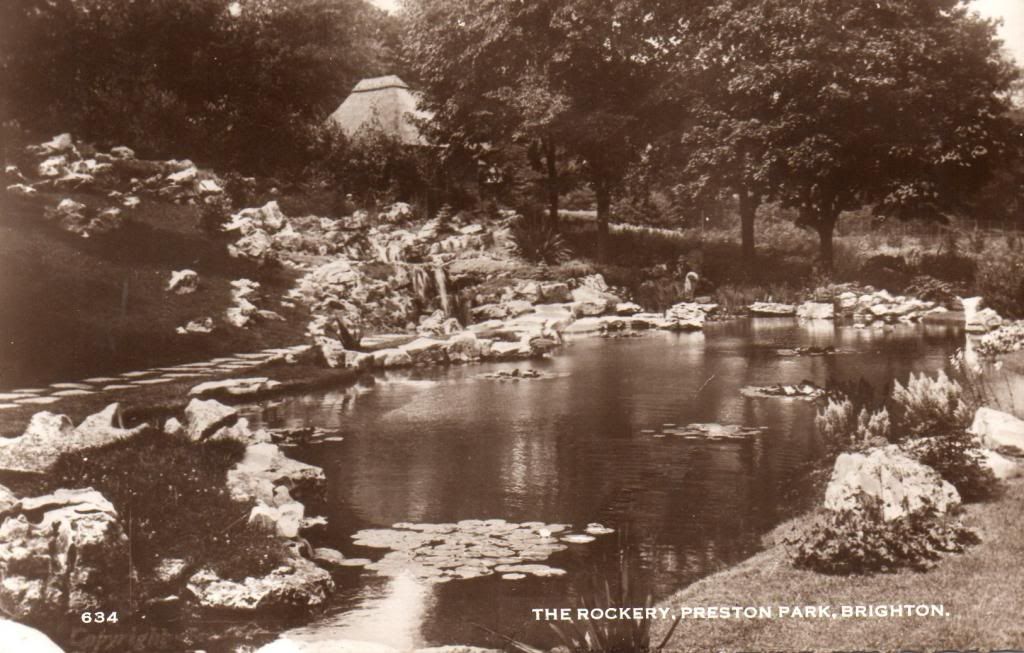 The Rockery - Preston Park - Brighton - Sussex
This Postcard is in a very good condition and has not been posted
Preston Park is probably the most well-known park in Brighton, and is an important landmark for visitors travelling into Brighton from the north.
There are 63 acres of parkland, a formal rose garden, six bowling greens, twelve tennis courts, a children's playground, a croquet lawn, a garden for the blind and a small pond with stepping stones.
The Rockery, the largest municipal rock garden in Britain, contains wonderful plants and was built with 1,350 tons of Cheddar stone. It is reputed that the design of the garden is similar to that of the popular Willow pattern.
************************************************
To see all the Sussex postcards I'm selling click here