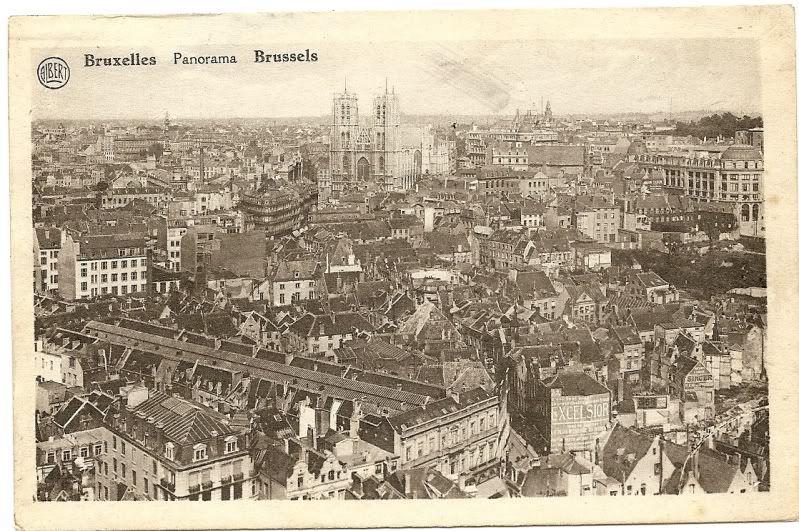 Panorama of Brussels, Belgium

Posted in 1928

Condition: Fair: Some grubby marks: Some corners/edges wear

A bird's eye view of Brussels, taken from the tower of the Hotel de Ville. The Church St. Gudule and Congress Column stand out well. A magnificent view of the North East part of the town is obtained.